Weekend Edition
Children who rely on free or reduced lunch during the school year go home to little or no meals on weekends.  With your help, Lunches of Love is working hard to end the very real problem of childhood hunger in our community.
HOW THE PROGRAM WORKS:
On Fridays, approximately 2,200 children will take home healthy nonperishable care packages. The counselor or school appointed coordinator ensures that the proper children receive these take-home meals.  The food is given to the children in a very discreet manner.
COST:
Breakfast item, main entree, snack and juice for two days = only $2.00 per child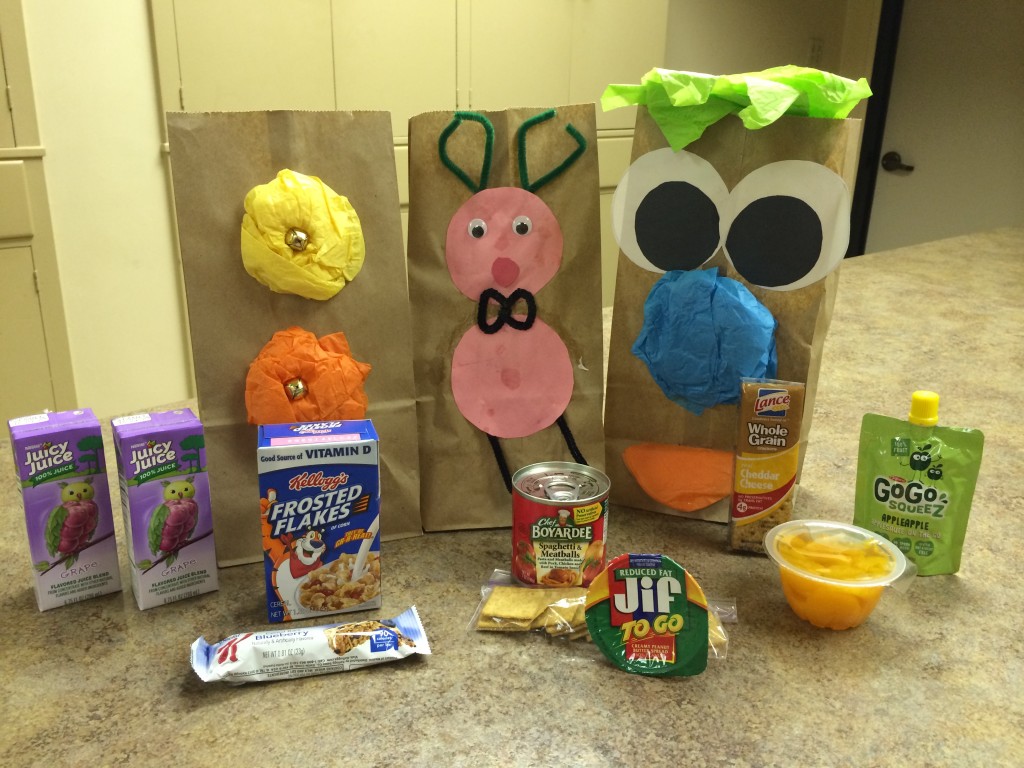 WISH LIST:
MOST NEEDED ITEM: JUICE BOXES
Granola bars
Peanut butter or chesse filled crackers
Goldfish (individual or bulk)
Individual fruit cups and applesauce
Jif peanut butter (to-go sizes)