Feeding Their Future – Building Our Permanent Home
 YOU CAN MAKE A DIFFERENCE…Help Lunches of Love take this next vital step to ensure our community children have a nutritious lunch each day!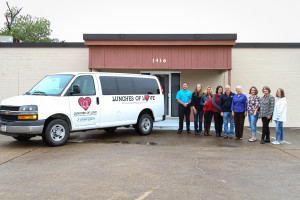 Lunches of Love needs your help to purchase a permanent home.  An unoccupied building in Rosenberg has been identified.  First Methodist Rosenberg has graciously shared their facilities with LOL for the past nine years.  As the LOL program has grown, space at the church and Fire Marshall requirements has limited the number of volunteers ready to meet the growing needs. During 2017, over 8,700 volunteers walked through the doors wanting to participate in a program they believe in and can see the instant and positive impact of their time and effort.  A facility must be purchased to ensure that Lunches of Love continues and has room to grow for our community's children who are depending on this vital program.